Arts at St. John's
Winter 2019
Monday 7 January - 7:30 PM Church
JAZZ CONCERT
Jazz pianist presented by Ferrara International Piano Competition
For information and booking click here.
Monday, 7 January - 7:30 PM Gallery
GREGORIAN CHANT WORKSHOP
A continuation of the series of workshops exploring Gregorian chant
For singers, conductors and the merely curious

In the gallery
Enter 224 Waverly Place
For informatio contact chantworkshop@stjvny.org
Tuesday, 8 January - 7:00 PM GALLERY
LA VIE EN ROSE
Opening Reception 7:00 to 9:00 PM

Photographs by the Village's own and incomparable Rose Hartman.
.
The Opening is now at capacity.
The exhibition runs until the end of January.

The Gallery, entered at 224 Waverly Place, is open from 10am to 3pm Mondays, Tuesdays and Wednesdays, and 1pm to 3pm on Thursdays
Art work $750 - $2000
For the gallery annoucement click here.
Wednesday, 9 January - 7:30 PM
CONCERT: A CEREMONY OF CAROLS
Benjamin Britten's charming setting of Middle English and Middle Scots carol texts for harp and upper voices.
For information and booking click here.
Friday, 11 January - 8:00 PM
CONCERT - IL TROVATORE AND MORE

Globetrotting Dramatic Mezzo-Soprano Anna Viemeister with Spinto Dramatic Tenor Lindell Carter, along with Stratispheric Soprano Katrin Bulke and Verdi Baritone Hyung Joo Eom filling the evening with glorious music.
The program will encapsulate the VERY BEST of Verdi's Masterpiece and will run for about an hour and a half. (PLUS a sneak preview of our upcoming 2019 performances!)

For information and booking click here.
Sunday January 13, 2019 3:00 PM
CONCERT - TALI ROTH
PROGRAM: Barrios -An alm for the love of god; Pipo - Cancion y Danza;
J.S.Bach - D minor chaconne; Albeniz- Torre bermeja & Asturias
One of the world's leading and most charismatic guitarists, Tali Roth has been hailed by Classical Guitar magazine as "an extraordinary solo and chamber musician" and by The New York Times as a "marvelous classical guitarist

For information and booking click here.
Thursday 17 January - 7:30 PM
CONCERT - A MEDIEVAL MISCELLANY

David Yardley and Talisman Medieval present music of the 12th and 13th centuries for voices and instruments.

for information and booking click here.
Saturday 19 January - 3:00 PM
CONCERT - THE FOUR SEASONS
Jack Kulowitsch and The Strathmere Ensemble present Vivaldi's much-loved 'Four Seasons' concerti for solo violin and string ensemble. The concert also includes other favorites of the European Baroque repertoire, and is followed by a reception in Revelation GalleryThe concert is free to seniors as part of an initiative by St John's and West View News to give seniors in the Village free access to high-quality arts.
For information and booking click here.

Sunday 20 January - 3:00 PM postponed to 10 February
CONCERT - MARYAM RAYA KHEIRBECK
PROGRAM: Beethoven Sonata, Op. 90, Op. 110, Chopin Ballad #3 and 4
Maryam Raya Kheirbek is internationally recognized for her dynamic stage presence and creative versatility. She gave her first public recital at the age of nine, and made her Carnegie Hall debut at the age of sixteen.

For informatio and booking click here.


Monday 21 January - 7:30 PM
CHANT WORKSHOP
Continuing the series of workshops exploring Gregorian chantt.

Previous session was 7 January.
Friday 25 January - 7:30 PM
CONCERT - REFUGEE RELIEF CHARITY GALA

On the night before Australia Day, some of NYC's finest young Australian musicians team up to present a musical variety show to warm hearts and raise funds for Ads-Up, the charity through which Australians newly-settled in the USA from Australian camps.

For information and booking click here.
Saturday 26 January - 3:00 PM
CONCERT - THE MUSIC OF NOW
Composer and conductor Leonard Bopp brings together an exciting ensemble of young musicians presenting young music.The Blackbox Ensemble presents a program investigating the relationship between sound, physical space, and subjective experience. Program includes a mix of improvisatory and notated works by Scott Wollschleger, Pauline Oliveros, and Isabela Tanashian, and concludes with Zosha di Castri's "La Forma Dello Spazio."
Tickets $10 - $20.
For information and booking click here.
Saturday 26 January - 8:00 PM
CONCERT - AUSTRALIA DAY
WITH AMBER EVANS AND FRIENDS
Join Amber Evans, extraordinary Australian soprano, along wwith other Australian NYC musicians in a concert to celebrate Australia Day 2019.
Music byb Australian and other composers.

For information and booking click here.
Sunday 27 January - 3:00 PM
CONCERT - WINTERREISE
Frank Mathis, baritone and Jonathan DePeri, piano
One of the most extraordinary song cycles ever composed. Schubert's Winterreise is astounding, poetic, beautiful and contrary to the commonly held belief that it's merely a series of songs about a man's journey through love found and lost, highly political.
For information and booking click here.
Monday 28 January - 6:30 PM
GREENWICH VILLAGE HISTORIC DISTRICT
50TH ANNIVERSARY
We begin this year of programming with a multimedia panel, telling the story of how the district was won. What were the Village preservation efforts that directly led to the designation? Originally, the city had proposed a dozen little districts but came to do the "one big one" - how did that come to be? Why wasn't the district extended all the way west to the Hudson River, as Jane Jacobs wanted?

For information and registration click here

Wednesday, 30 January - 6:15 PM
MASS & DINNER OF CHARLES 1, KING & MARTYR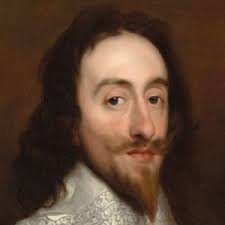 Charles I of Scotland, in whose honor both North Carolina and South Carolina are named, was unjustly executed by the English Parliament on 30 January 1649. Americans , who experienced our own form of English oppression prior to the Revolution, mark his martyrdom with a special service and candlelit dinner.
Service is free and open to all, but booking is essential for dinner.

For information and booking click here.
BOOKING
Booking, both for free and for charging events, is chiefly via our website. A link within the event description will take you to online ticketing. In some cases online ticketing will not become available until a month or so before the event. Those who cannot access the internet are encouraged to ask friends or family for assistance and to book in that way. Tickets can, however, be purchased in cash on the door (except when an event has sold out).
SENIORS
St John's is aware that many residents of Greenwich Village, particularly those on fixed incomes, find access to the arts a challenge. That is why St John's events are typically economically priced or simply free. We offer, however, further access in two ways.
⦁ Unless otherwise stated each event has an allocation of free seniors' places which can be booked in advance. Bookings open, by email or phone, one week prior to the event and close at noon on the day before the event.
⦁ In our 'Senior Standby' scheme seats unsold at the time of the event can be given to seniors at the door free on a first-come first-served basis. This would typically be a few minutes before the event begins. There is no guarantee of admission.
Website: stjvny.org
Email: admin@stjvny.org
Phone: 212 243 6192